Discover one of Malta's top 4 Star Hotels located in the heart of Mellieha with breath taking panoramic views of the picturesque town and its country side.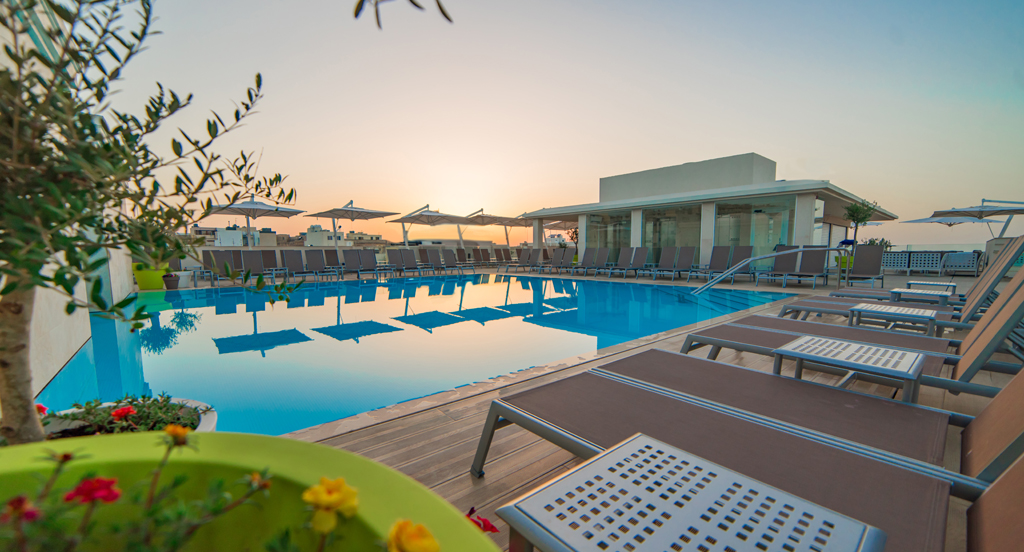 The Maritim Antonine Hotel & Spa is located only 1 km away from Malta's largest beach Mellieha Bay. The Maritim Antonine Hotel & Spa is the ideal place for a sumptuous retreat , or a luxurious indulgence if you want to spoil yourself or a loved one.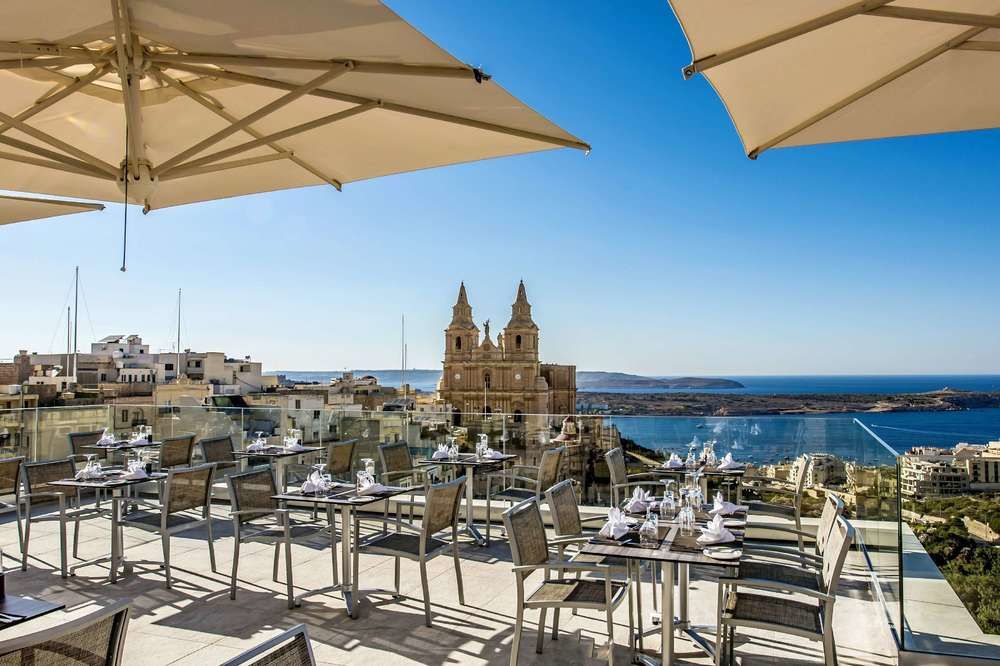 The Maritim Antonine Hotel and Spa is a four star luxury hotel situated in the heart of the coastal town of Mellieħa; the ideal haven for accommodation from which to discover Malta's rich history and explore the plethora of beautiful attractions which the Maltese islands have to offer.
The hotel has been providing guests with pristine service since its inauguration in August 2002 under the name 'Antonine Hotel & Spa', Eight months later, i.e. in April 2003 the hotel was renamed 'Maritim Antonine Hotel & Spa' following an agreement which made the hotel a part of the prestigious German Maritim Hotels Group.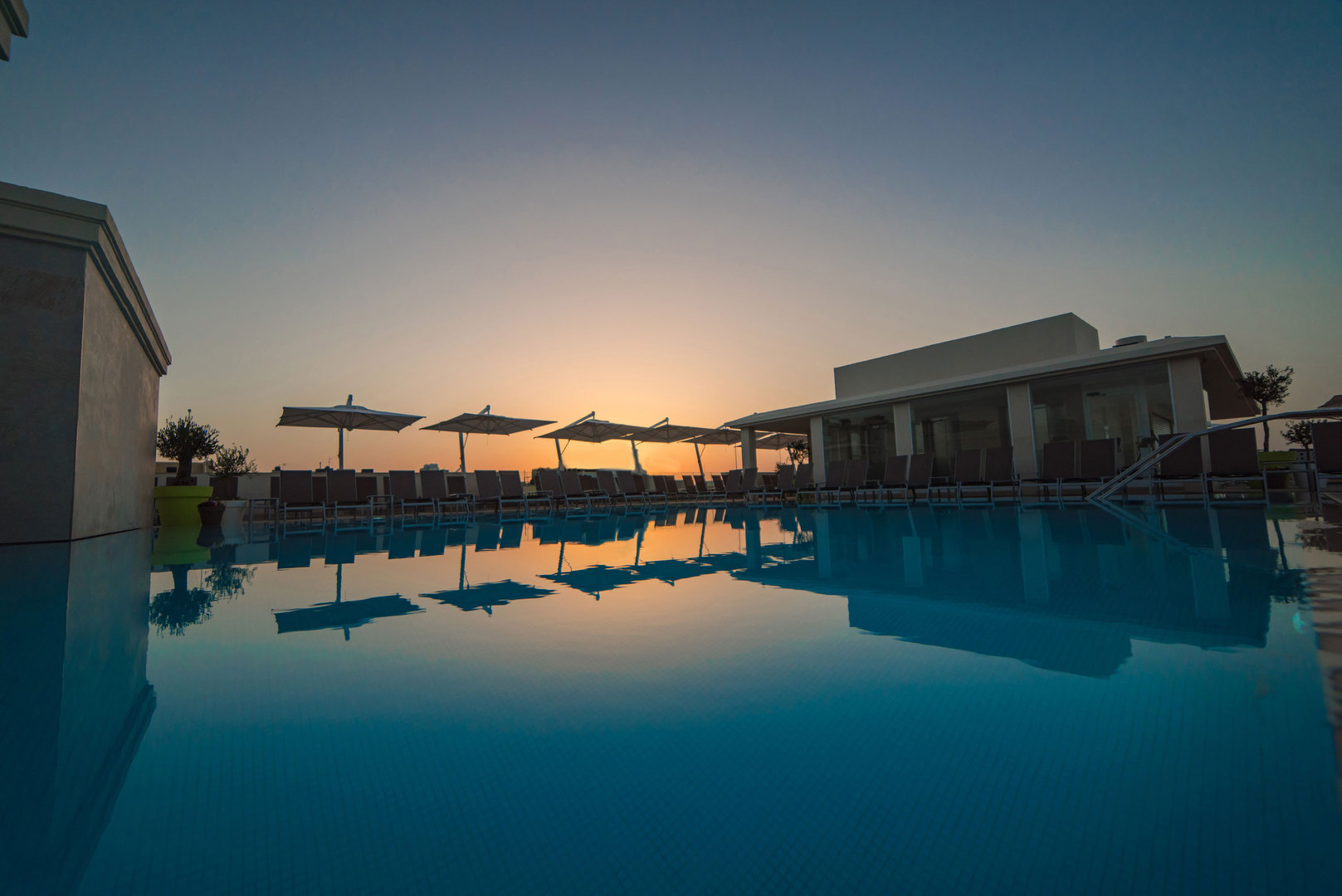 The Maritim is surrounded by dramatic views and offers an exceptionally welcoming atmosphere in which to relax and soak up all the elements of the Mediterranean way of life. Dedicated and courteous staff are always at hand to attend to guests with a pleasant smile and the utmost care.
Maltese architecture across the ages as well as the colours and natural materials of the Island are found throughout the hotel. Also, the hotel comprises of two buildings which are connected by a short underground tunnel; a historical entity in its own right with its original limestone walls properly preserved.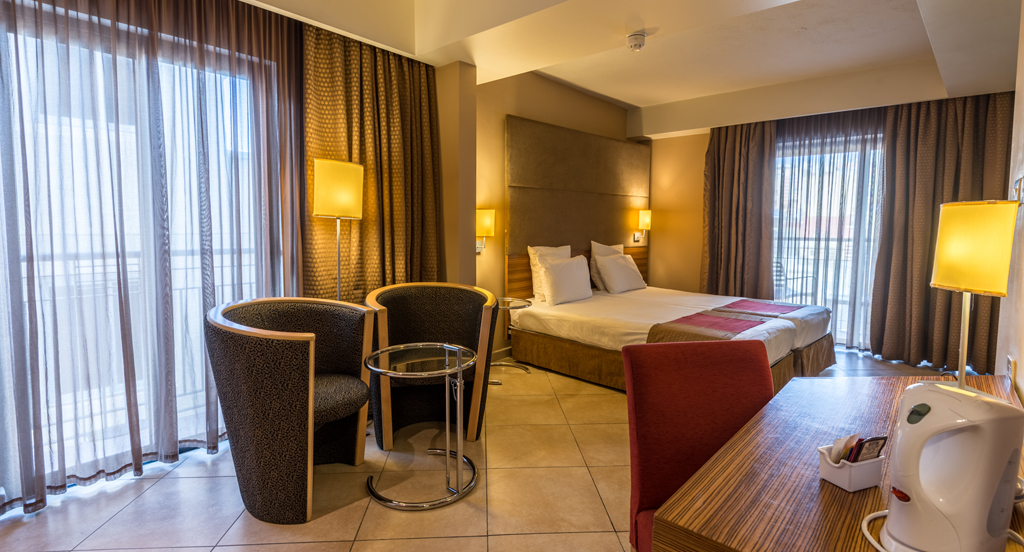 Accessibility in this spacious hotel is a top priority and outstanding facilities for both business and leisure travellers available to all guests.