Experience the best of coastal Malta with a stay at Corinthia Hotel St George's Bay. With six pools to choose from, a diving school, water sports centre and a luxurious spa, it's the ideal base from which to enjoy the sunshine, history and character of this Mediterranean isle.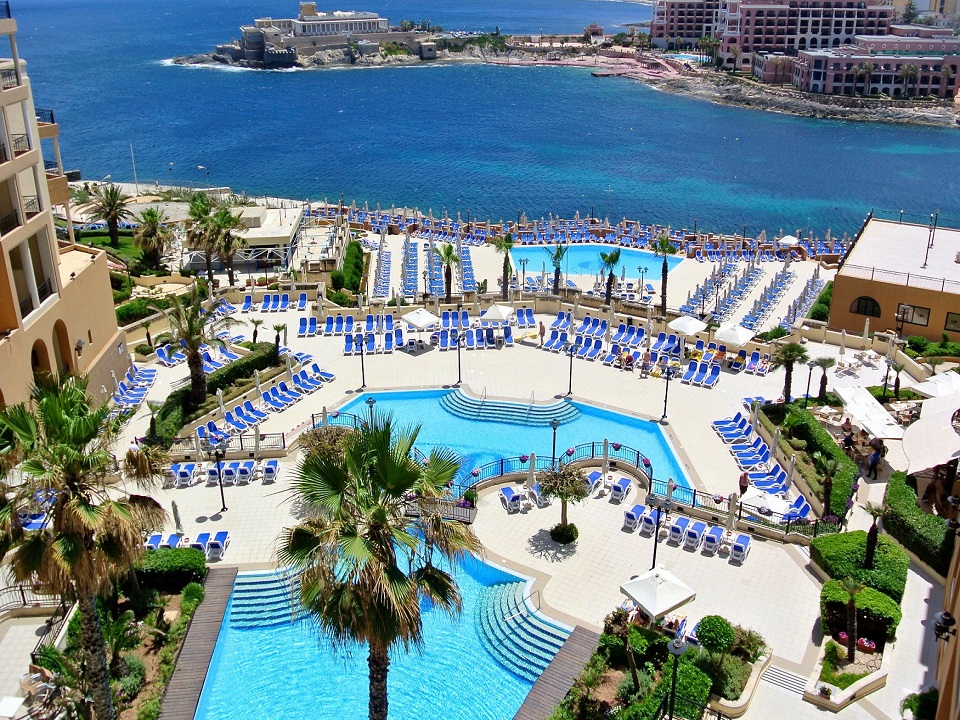 Corinthia is a collection of hotels founded by the Pisani family of Malta in 1962. We are a family-inspired business,whose timeless family values underpin the Spirit of Corinthia. We like to treat and look after guests as if we were welcoming them back home. We also support and positively encourage one another so that our hotel teams around the world enjoy their work in an inspired yet warmly-spirited fashion.
As a hotel business, we focus on giving honest, discreet service. We see ourselves as leading craftsmen in the world of hospitality, valuing authenticity, passion, precision and understanding in all we do. Each of the hotels and resorts we have created, in some of the most exciting places in the world, is a tribute to local architecture and cultural traditions.
---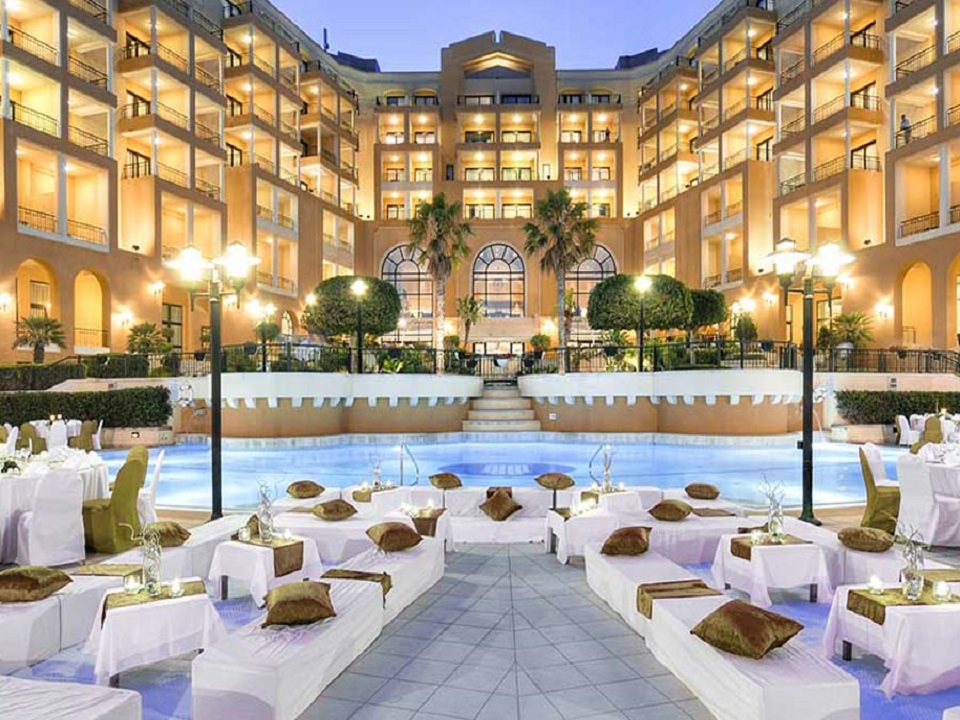 All Corinthia hotels feature extensive leisure and business traveller facilities and are renowned for their unique characters.
Guests at Corinthia St George's Bay have access to a stunning array of restaurants, all within a stone's throw of the water's edge. With wagyu beef and fresh seafood on offer at Caviar & Bull, Asian fusion available at Buddhamann, American-style BBQ at Henry J Bean's and much more, there's a restaurant for every day of the week. Children are also well catered for with fine family dining at Fra Martino, plus a range of special kids' menus. Browse sample dishes, discover our special dining events and plan your culinary holiday here.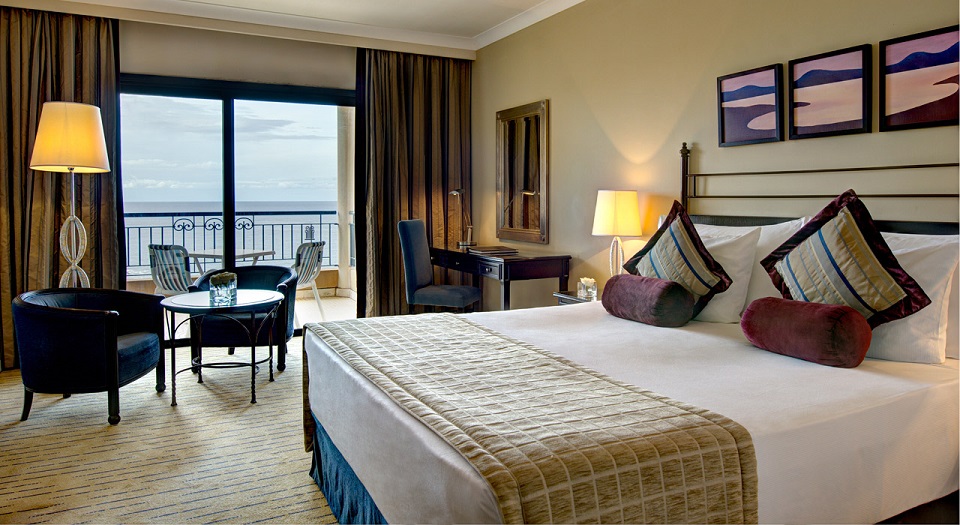 Whether you're planning a private board meeting or a lavish celebration, Corinthia Hotel St George's Bay is the ideal setting for your event.
Situated at the water's edge, the hotel benefits from stunning views of the Mediterranean Sea, while each of our stylish and contemporary venues are flooded with natural daylight.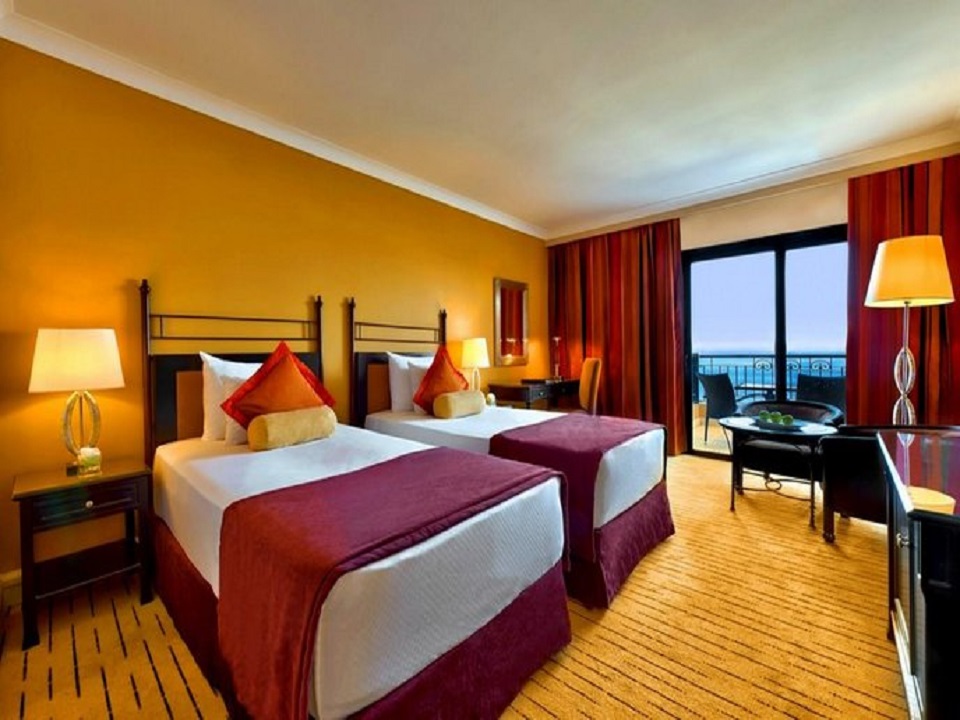 From an intimate wedding to an important conference, our dedicated Events Team will be on hand to guide you through every aspect of your event and ensure everything is faultless.
Combining up-to-date technology, delectable cuisine and personalised service, Corinthia Hotel St George's Bay promises a truly unique and memorable experience for your event, no matter the occasion.