The new designer-styled 4 star be.HOTEL is conveniently located within the Bay Street Tourist Complex which is sited right in the very heart of Malta's top leisure and entertainment destination – St Julian's.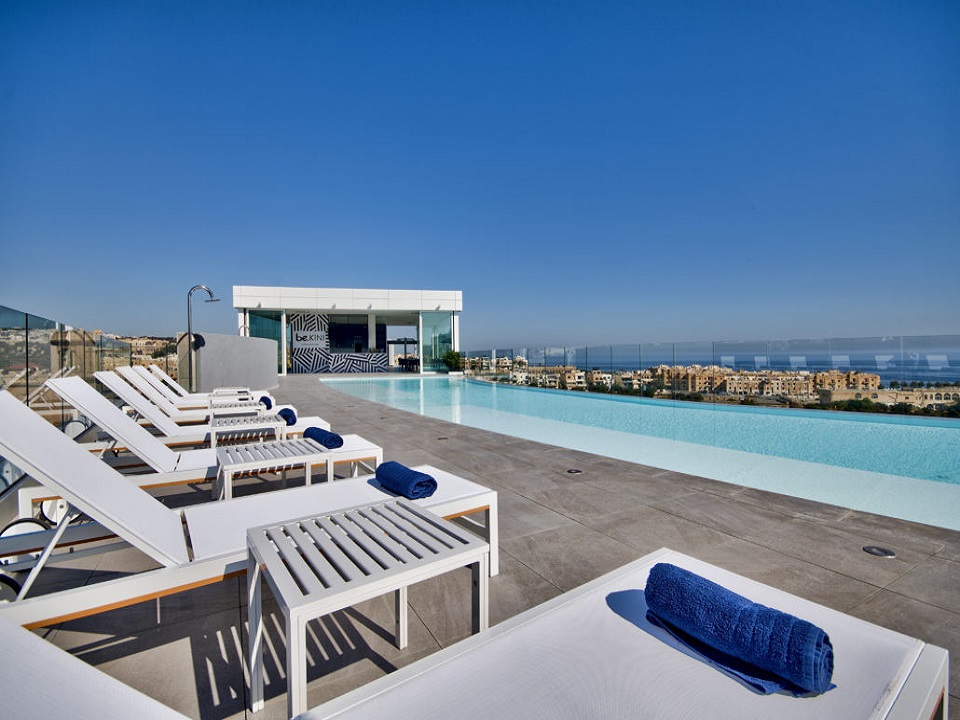 The hotel is within easy walking distance of the blue-flagged sandy beach of St George's Bay (100m) and the vibrant nightlife of Paceville and St. Julian's that offer a wealth of choice in restaurants, bars, casinos (50m), marinas, cinemas, a bowling centre and other entertainment establishments.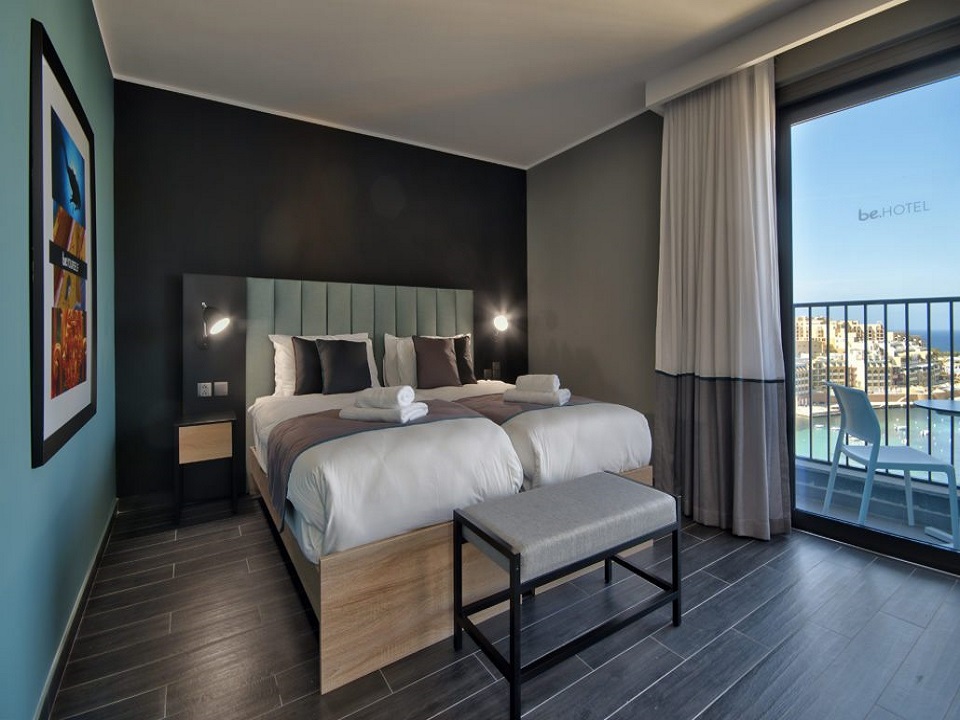 be.HOTEL with its new design of modern urban luxury, oozes a pleasing look-and-feel to you – our guests. The hotel prides itself on its strict guidelines that provides the conscientious guest with peace of mind as regards quality and service that is commensurate with the hotel's credo of making all guests feel special as in fact, they are. The Property consists of two wings built around a pedestrianised retail and dining mall which is open from 10am to 10pm seven days a week, making be.HOTEL the perfect affordable choice for both business travellers as well as young fashion and design savvy holiday makers.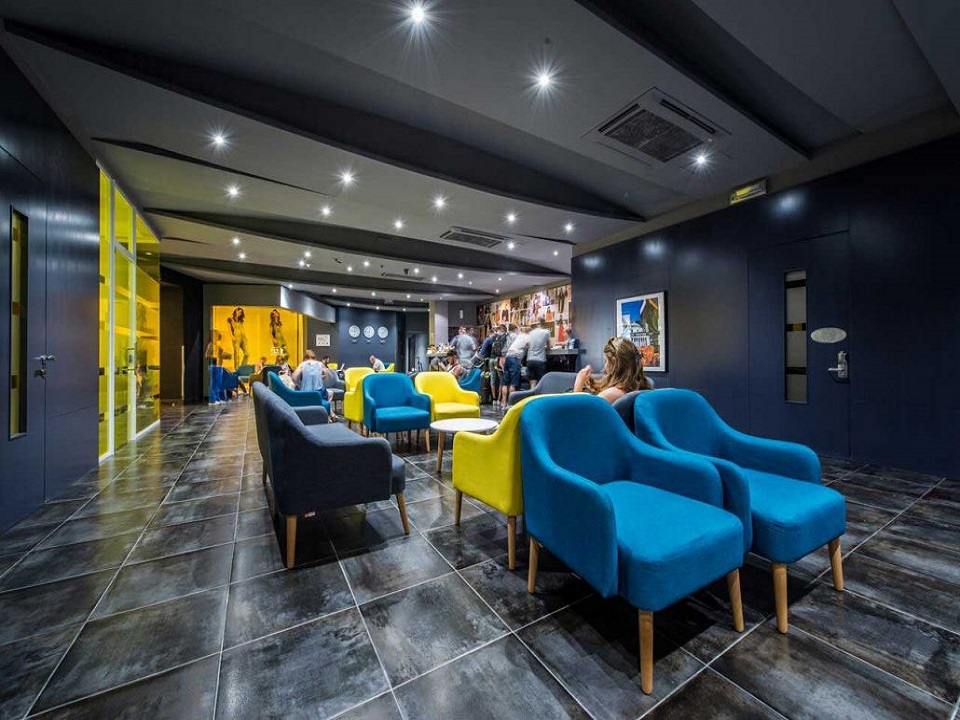 be.HOTEL offers all the usual fineries and pampering during your stay with its pristine service and diverse amenities. Guests have a choice of 162 Standard Rooms, 53 Superior Rooms, 17 Family Rooms, 11 Family Suites, 8 Superior Suites, 18 Superior Rooms and 8 Deluxe Suites with breathtaking Sea Views overlooking St. George's Bay, all meticulously finished to a designer-led concept. All rooms and suites are equipped with en-suite bathrooms, air-conditioning, direct-dial telephone, in-room safe, flat screen interactive HDTV and a frigo bar which can be stocked to your choice. Free WiFi and tea and coffee making facilities are also provided for you in your room.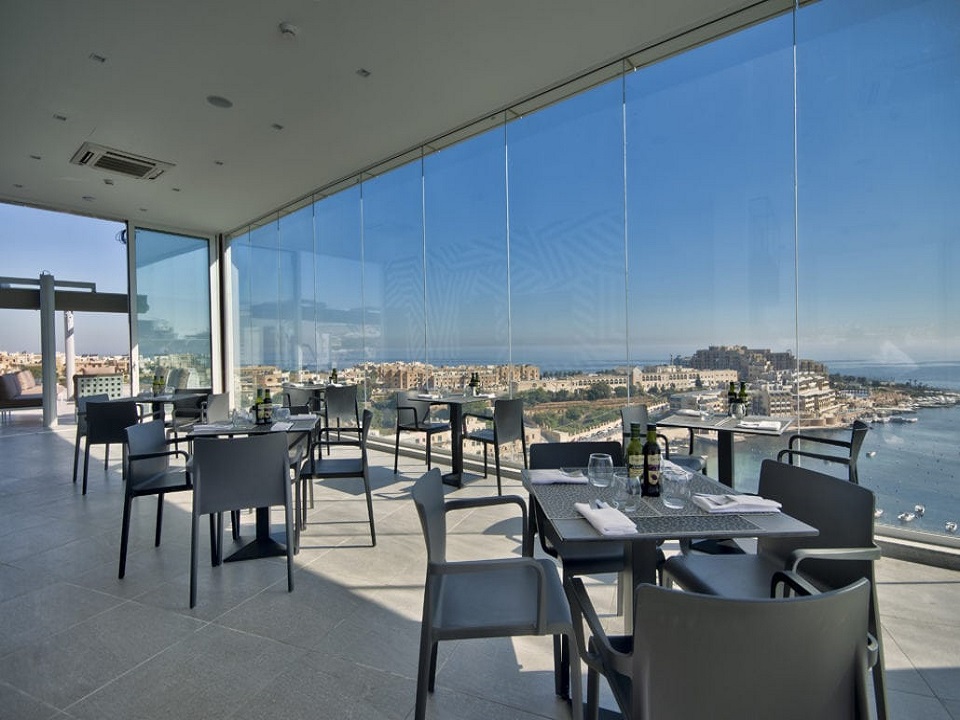 Should the standard pampering not be enough, one may opt to upgrade with bath gowns and slippers for you to wear when relaxing in your balcony.
be.HOTEL amenities include, a roof-top swimming pool (May to Oct) with its own bar, hair and beauty salon, concierge desk, a tenth floor Conference Suite with natural sunlight, a fully equipped language school, 650 square metres of amusement area, a Bistro and other dining venues. An indoor car park is also available. Wake-up service, baby-sitting, laundry/dry-cleaning services and currency exchange are also present for your service.